Good news from F5! F5 refreshed his WBTs on F5 University using 11.x code. They called this the "F5 Getting Started Series" and each section has interactive questions to do a check up of your knowledge. This Series covers the following products:
BIG-IP LTM
BIG-IP GTM
BIG-IP APM
BIG-IP ASM
Just click on the product and that will open automatic a new window.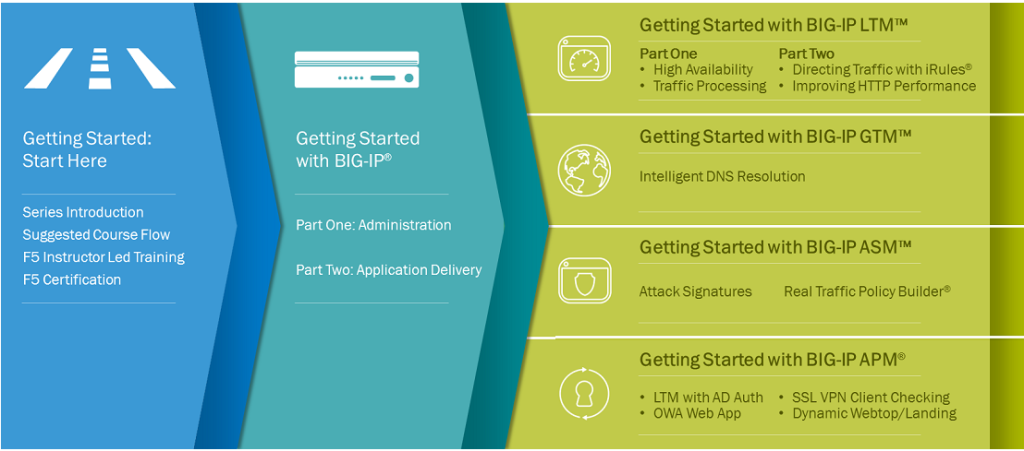 As before you can have hands-on on a virtual lab for 11.x code with the following topology. After you login on F5 University click on F5 Training Lab menu and get you Lab guide. Unfortunately you can´t play HA features on this lab but you can try the F5 BIG-IP LTM virtual edition (request a trial licence 90 days) for your own lab.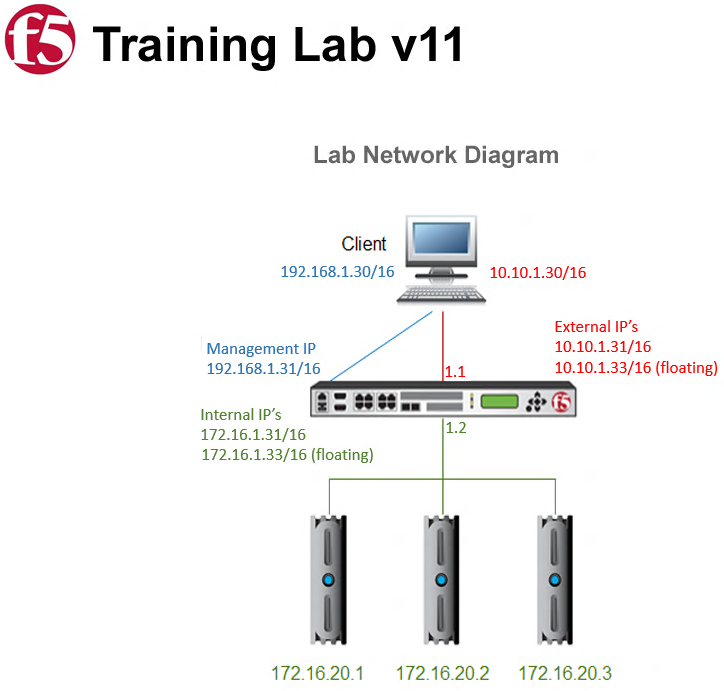 References: