I was not aware of this program from Juniper (only partners), but after know about it and decided to grab it! The benefit is understanding deeply about Juniper and his products, also become a member of Juniper Elite, meet Juniper SEs, attend JuniperU: Tech Summits, Beta exams, exam vouchers, an Open Lab, and much more…and off course recognized by Networking Folks and friends. If you are a Systems Engineer (or another mysterious "title") and work closely (even not!) with customers is your job know how you can help them!
The Juniper Partner Training give everything you need such a Courseware, Student guides, Practise Exams for free. No extra cost for your Employer or for you! So why not make yourself an expert step up your career?
So, go to the Juniper Partner Training website and check the Juniper Champion Program. Well if you don´t have access ask you Employer to give you it!
What are the Champion Levels?
If you have an active JNCIP-SP, JNCIP-ENT, or JNCIP-SEC will be manually granted the Champion Aspiring level. Don´t forget to read the Champion Program Policies!

 How to become a Champion?
A few steps to land there…

 What OpenLab offers?
Juniper Networks OpenLab, the Junos® Center for Innovation, is located in central New Jersey and is the embodiment of the company's commitment to lead and deliver networking technology innovation. With OpenLab, Juniper invites customers, partners, and other third parties to engage with this first-of-its-kind resource. It represents a versatile, multidimensional "tool" to spark and facilitate the development of new "network integrated" software applications and solutions that utilize Juniper's leading SDN/network programmability and automation functionality.
OpenLab's mission is aimed squarely at software innovators, such as our Champions, in building new software-oriented solutions that harness network intelligence and programmability/automation and enhance the value of the network as a strategic asset for competitive differentiation. Visitors/users of OpenLab gain access to polished briefing and collaboration space, a suite of locally and remotely accessible lab software and hardware resources, and educational programs and expertise to accelerate application development and minimize direct costs in creating their own infrastructure.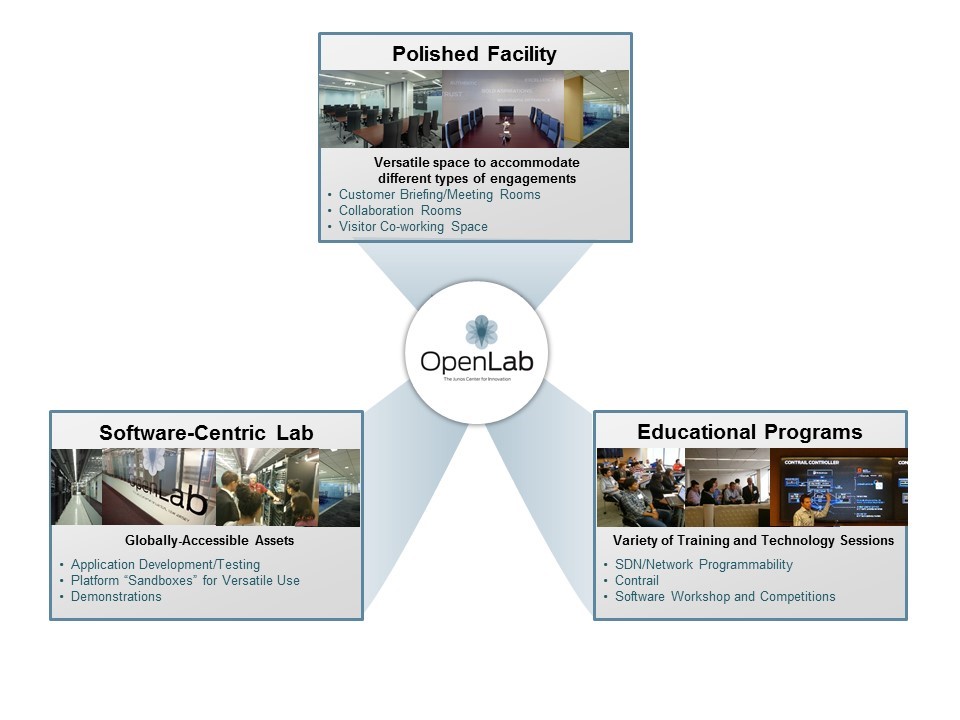 My Aspiring Level
First level achieved! So i received a ebook and a voucher. I chose the Junos High Availability and redeem the voucher for my next exam Juniper Networks Certified Specialist Service Provider Routing and Switching (JNCIS-SP)

Next stop…Innovative Level!

 References:
OpenLab, the Junos® Center for Innovation
Juniper Networks Certified Specialist Service Provider Routing and Switching (JNCIS-SP)