Security landscape is evolving fast, so fast detection and mitigation is important for customers.   Many enterprises are looking to firewall vendors to provide cloud-based malware detection instances to aid them in their advanced threat detection efforts, as a cost-effective alternative to stand-alone sandboxing appliances.
SSL Decryption is one of the key topics, since TLS 1.2 to the TLS 1.3 standard will undoubtedly force changes in how enterprise firewall vendors process the traffic.
Policy Orchestration and Automation Become Critical on SDN deployments, some vendors haven't provide much attention om this topic. Firewall Services Within IaaS Environments Become an Area of Differentiation.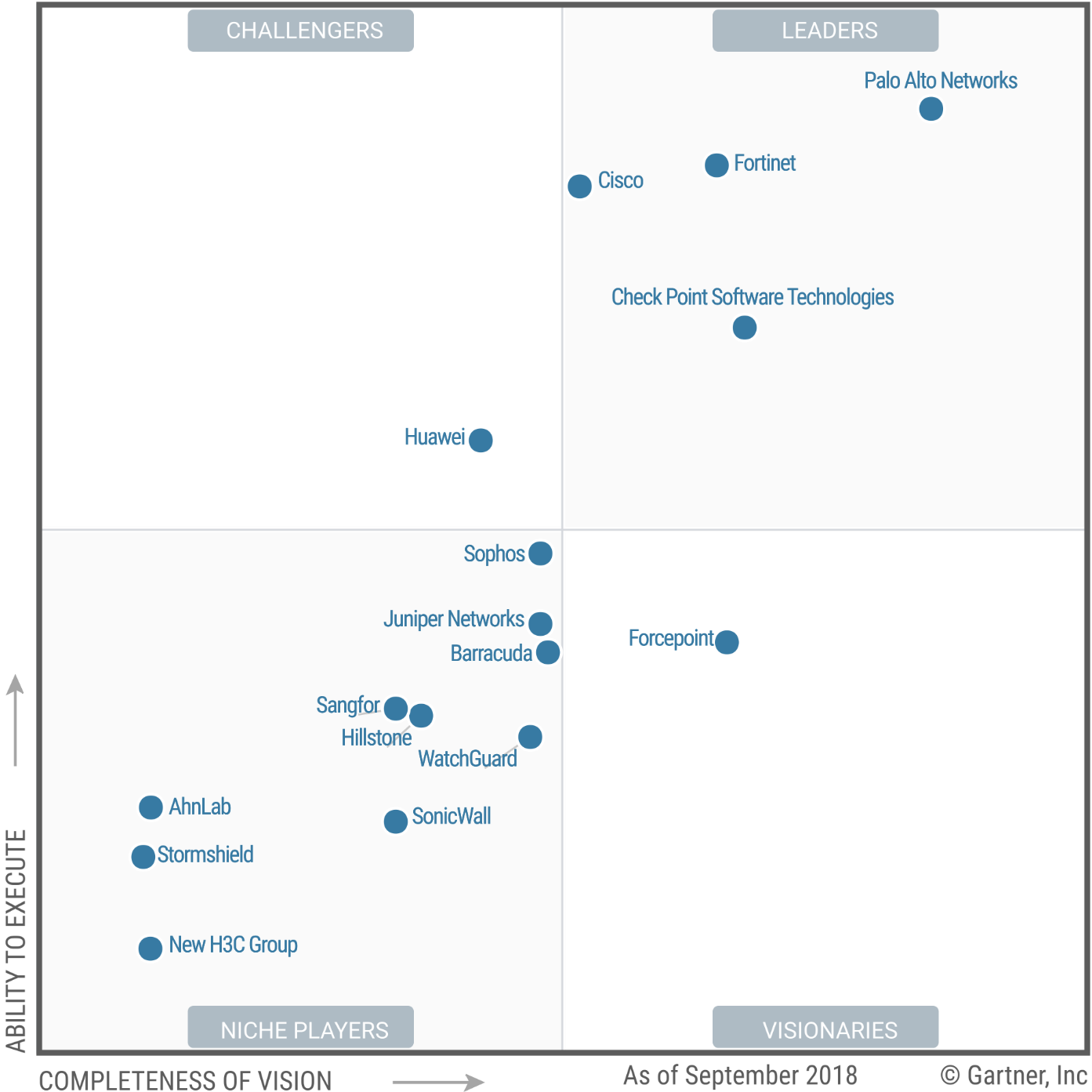 Full Report on Report Magic Quadrant for Enterprise Network Firewalls 2018