Do you want get 6 months of free training (dozen of courses) on Pluralsight.com? Just register on Visual Studio Dev Essencials to get the promotion, and select "Get code".
Note: You don't need provide any credit card details!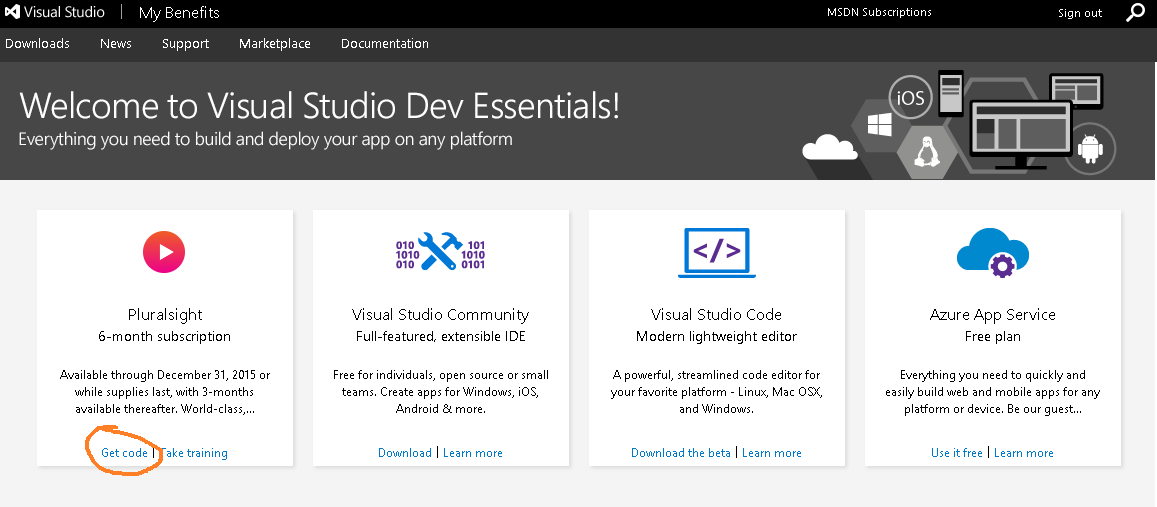 After "Get code" you just need activate it, and setup your account on Pluralsight.com
I had some issues using Firefox, so i've setup my account using Internet Explorer.